LET US ORGANIZE YOUR TRIP
Need a place to get away? Whisk(e)y is being produced in practically every corner of the planet so the possibilities are endless. Whether it's a cultural deep dive with a focus on architecture, the arts or culinary exploration. Perhaps you're wanting a yoga retreat or active adventure holiday, we can do it!
Below you will find a glimpse into some of our favorites!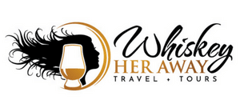 info@whiskeyheraway.com
971-808-1428
CAST: 2070650 / FL SOT: 36832
Copyright. All rights reserved.
Created by NDL Designs, LLC