Ireland, home to the oldest licensed whiskey distillery.
Beautiful Ireland is not only home to the oldest licensed whiskey distillery but generates the 3rd most popular whiskey brand in the world! Irish whiskey is the stuff of legends. Be it malted or unmalted barley, the distinction of Irish whiskey may lie in the land, people and history with which it's infused. When luck of the Irish is ignited, we think it's the whiskey that sparks it.
The Irish may have been the first distillers in the British Isles and, for a brief period in the 19th century, Irish whiskey reigned supreme over its Scottish rival. Boom was followed by bust – and near extinction – but today the good times are back, with distilleries popping up all over the Emerald Isle making it the perfect whiskey destination.
Dublin & Belfast
6+ Nights
Whiskey & Castles
7+ Nights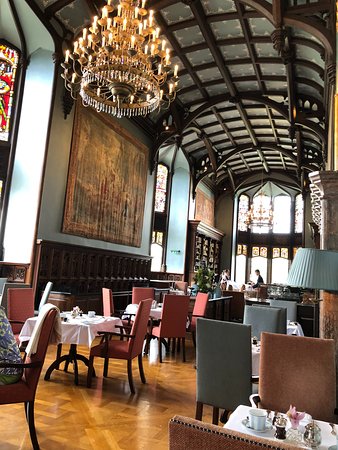 Adare Manor, Co Limerick
Adare Manor is a neo-Gothic architectural masterpiece, once the family seat of the Earls of Dunraven.
Exclusive Amenities
Full Breakfast for each guest daily in Minstrels Gallery

Afternoon Tea for 2 guests in the Minstrels Gallery, once per stay