Crave new adventures, mystical experiences and sumptuous meals? You need to visit whisk(e)y! Go where it's made! We make sure that you'll get an experience you'll never forget.
Expand your horizons and whiskey palate with us!
We are a company built with a fascination and passion for travel, discovery and whisk(e)y. With reverence and respect, we explore the flavors, history and cultures of lands that produce whisk(e)y, the water of life.

Throughout this site, you'll find us using both whisky and whiskey spellings. This is done in an attempt to honor that producer's location.
We're here to talk, taste and explore the world through the lens of whiskey.

We love to feature smaller, craft distillers and brewers and matching them with our audience.
Subscribe to our newsletter to always be the first to hear about recent news, offers and adventures in whisk(e)y.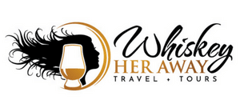 info@whiskeyheraway.com
971-808-1428
CAST: 2070650 / FL SOT: 36832
Copyright. All rights reserved.
Created by NDL Designs, LLC